Drones have a variety of applications, but some of the most important applications include those that will ultimately save lives. From police and fire departments to farming collectives, drones are quickly becoming a crucial part of many industries as a means to boost safety and productivity.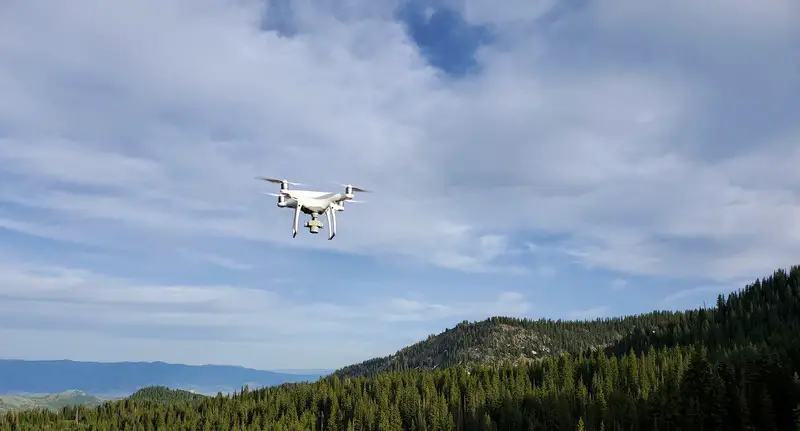 With the ability to take to the sky in minutes and use multiple cameras to hone in on a missing person, it makes the drone a perfect search and rescue tool. It is one of the most heavily affected fields by the use of drones, whether in response to a disaster earthquake event, a boater in distress, or a missing hiker. 
Drone Search and Rescue companies can harness the capabilities of this remote-controlled aerial vehicle to search large areas with incredible speed and efficiency than was ever possible. Drones can provide high definition video and thermal video regardless of ground conditions, making Search and Rescue (SAR) operations much more effective.
Keep reading if you're interested in finding out more about what makes a good SAR drone and how you can into SAR.
What Attributes Make a Good SAR Drone?
Drones can be a tremendous help in critical situations not only because they significantly reduce search times, but also because they limit potential risk to the party being rescued and rescuers as well. 
However, not just any drone can achieve this efficiently. Several attributes that make a good SAR drone, here are the most important ones:
Thermal Imaging
Ever saw one of those videos where people appear as colored figures, usually a combination of red, green, yellow, and white?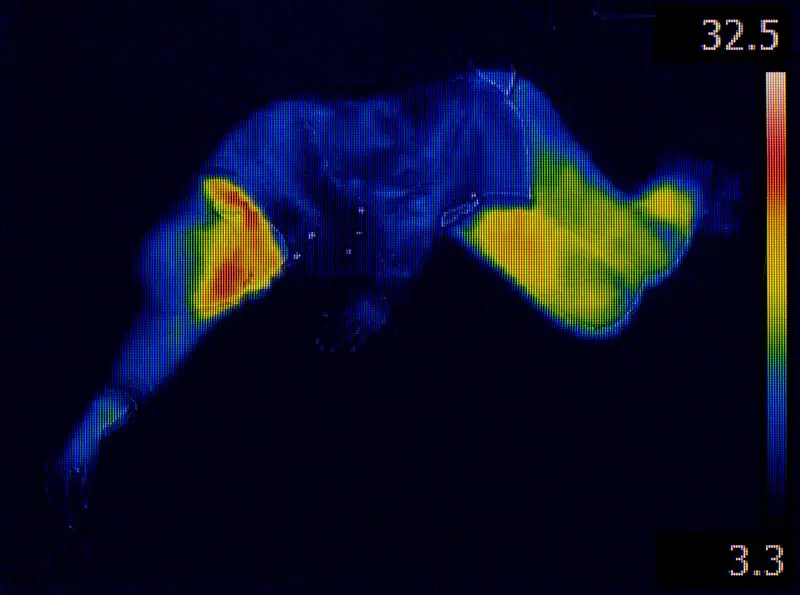 This is a technology called thermal imaging that utilizes body heat to create images of humans. Body heat naturally allows humans to stand out from plant life, making them easy to locate rather fast.
A good SAR drone must be equipped with thermal cameras. Most of these cameras will give you the option to change the color palette used to create images. The wide range of possibilities is available to make sure you can easily see exactly what you're looking for.
"White Hot" is a very common setting in SAR drones because the subjects stand out clearly from the surrounding plant life, making it ideal for SAR operations.
For more information on Thermal Cameras and 5 of the best affordable thermal drone setups check out one of my other articles here…
GPS, Life Viewing & Broadcasting Capability
Nearly all commercial drones come with built-in GPS, which allows the pilot to provide rescue squads with the accurate GPS coordinates of the subjects once they've been spotted. Also, with the live view feature of any SAR drone, the pilot can guide rescue teams to their location.
The capability of relaying visuals to the ground team or command unit in real-time is a key attribute of any aircraft sent into the air for SAR. Without the Life Viewing & Broadcast feature, there's simply no point using drones.
Some drones can connect an HDMI cable from the controller to a stand-alone monitor for on-site viewing, or to a broadcast terminal to send to a remote command center. The DJI Lightbridge transmission system in such drones supports image resolution up to 1080p HD to stream on a larger monitor, allowing for easier spotting of subjects in real-time.
As we mentioned above, life viewing enables pilots or command crews to guide rescue crews to the exact location of their subjects. Also, the aerial view helps in steering those teams to avoid any obstacles or hazards that may be in their path.
Zoom Cameras
Once the subject has been spotted (or potentially spotted), optical zoom cameras on SAR drones can be used to check on their condition and well-being. This helps determine the severity of the rescue situation and make sure the rescue squads have the necessary equipment to get back the subject safely.
For example, if the subject has a broken leg, the rescue team will probably need to bring along a stretcher. In rescue operations, time is extremely valuable since it could mean life or death. Such information can save time, and so, increase the rescue efficiency.
Positive identification may be required in some situations such as a search for a certain person wanted by law enforcement or on hiking routes that may have numerous people on them. Zoom cameras are perfect tools for this application.
The YUNEEC E30Z has a 30x zoom and would be an excellent choice for getting close up detail. Check it out here.
https://www.yuneec.com/en_US/accessories/cameras/e30z/overview.html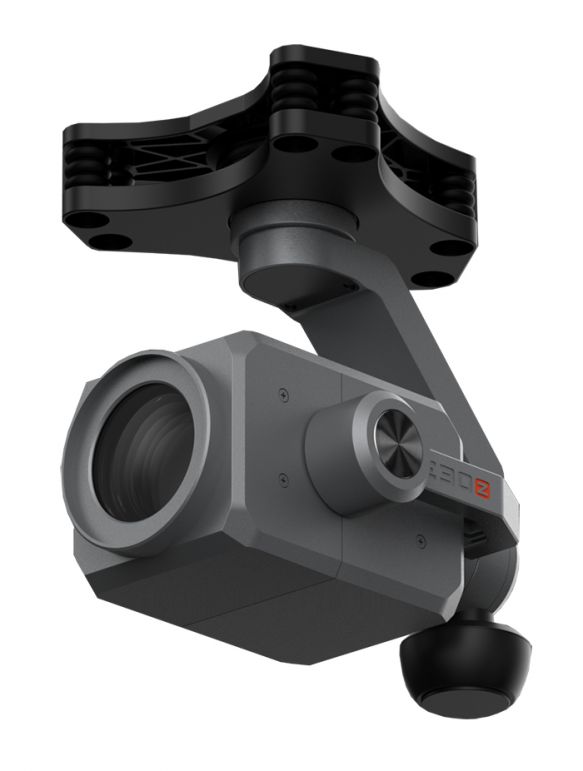 Payload Drop Systems
Payload drop systems in SAR drones is how rescue teams can deliver life-saving supplies, tools, or communication devices to subjects. 
For instance, in flood rescue scenarios, people can very well become stranded while surrounded by water. Payload drop systems allow the delivery of life jackets to victims to help rescuers guide them to safety.
Also, in situations where someone would need to be lifted from location, communication devices and water can be dropped to maintain contact and sustain them until a rescue team arrives to pick them from their position.
While it's true that most SUAS (Small Unmanned Aircraft Systems) can't transport very large weights, they're usually capable of carrying enough to keep subjects safe until a crew reaches them. You'd be surprised how far a bottle of water and radio can go when a person is dehydrated and panicked.
There are multiple companies selling these systems. A lot of people use payload drop systems on drones for fishing. Check out this drop system on amazon here…
That amazon product above is very likely not the best payload system. I am currently looking into other companies. Check out Drone Sky Hook below.
Spotlights
Last but not least, adding spotlights to drones can be very beneficial in SAR operations. Once manned teams have arrived on a scene, shining an overhead spotlight can free up their hands to better focus on their work.
Spotlights also provide extra visibility for pilots to better control the drone during night operations. They can even be directed towards the front or sides to illuminate obstacles that may get in the way of safely operating the aircraft.
Some of the most popular drone lights are made by LumeCube. You can check them out here.
https://lumecube.com/collections/drone-products
What Drones Fit these Criteria Best?
Now that you know what makes a good SAR drone, let's take a look at some of the drones that fit these criteria best:
DJI Matrice 300 RTK
Offering up to 55 minutes of flight time, advanced AI capabilities, and 6 directional Sensing & Positioning, Matrice 300 RTK is the latest commercial drone platform from DJI that takes inspiration from modern-day aviation systems.
It features an improved transmission system of a range up to 9.3 miles away and supports triple-channel 1080p video. The real-time auto-switching between 2.4 GHz and 5.8 GHz allows for more reliable flight near high-interference environments.
The Matrice 300 RTK also features multiple configurations for payload, enabling you to mount up to 3 payloads simultaneously with a maximum capacity of 5.9 pounds. 
You can also record missions live, automate routine inspections, and mark an object to immediately calculate its coordinates when needed.
Impossible Aerospace US-1
Designed, engineered, and assembled in their Santa Clara California factory (American made hell yeah! suck it DJI), the US-1 represents Impossible's complete departure from past drone designs by adopting an airframe that has battery cells integrated into the structure. 
This patent-pending design boosts power, reduces weight, and provides stability for long-duration flights.
The US-1 offers 70+ minutes of flight time, HDMI output for distributed video, and is certified to carry both the FLIR DUO PRO R and WIRIS 30× zoom cameras. 
Additionally, it can support payloads weighing up to 6.2 pounds, with rugged construction to endure the harsh service found in SAR operations.
Check out the promo video for it below as it shows both thermal and zoom capabilities of the camera as it follows a lost hiker with his dog (Clearly posing).
DJI Mavic 2 Enterprise
Being DJI's first thermal foldable enterprise thermal drone, the Mavic 2 is perfect for thermal imaging pilots on the go (more versatile option). The FLIR Infrared and RGB camera facilitate situational awareness, where you can view each of these cameras independently or at the same time. 
The Mavic 2 can transmit 1080p video feed through solid walls with a maximum transmission range of 5 miles, while the GPS timestamping feature records the time, date, and GPS location of the videos or images taken during the flight.
This drone also offers up to 31 minutes of flight time with a maximum speed of 44 mph. It has an advanced obstacle sensing system, with a total of 10 sensors located on the front, back, sides, upward, and downward.
Billy Kyle (Youtuber) does a great job reviewing the capabilities of this drone for search and rescue.
Training Programs to Get into SAR
If you're looking to get into SAR, here are a couple of the best training programs to get you started:
1. Argus Rising First Responder Drone Classes
Argus Rising classes include: 
1-Day UAV Start-Up Coaching
4-Day FAA Part 107 Test Prep
4-Day UAV Search and Rescue with Thermal Imaging
2-Day UAV Reconnaissance and Tactical
1-Day FAA Part 107 Recurrent Testing Refresher
2. DARTdrones Search and Rescue Drone Training Course
DARTdrones training course includes 13 lessons covering the following topics:
Thermal Imaging & Night Operations
Aerial Search & Rescue
3. Drone U Online and In-Person Training
Drone U offers both online and in-person training that covers courses such as:
Thermography
Subject Tracking
Mapping
Wrap Up
We hope today's article on Drone Search and Rescue companies has answered some of your questions regarding SAR drones. We looked at a few different drones that would be great for getting into search and rescue.
The Matrice 300 RTK is the newest from DJI. The US-1 is a strong option that is American made as well. Lastly the versatile option of the Mavic 2 Enterprise could work better in some circumstances.
Finally, we finish this post by looking at 3 programs (above) that can get you started in the right direction to learning what it takes to implement search and rescue effectively. Hope you learned something!