Drones have slowly become more and more popular. From the everyday consumer to the business professional to the military, drone applications are everywhere. As a result, many companies have been started up to serve these fields. However, DJI (Da-Jiang Innovations), based in Shenzhen. China, has absolutely dominated the drone market. The quality of the drone paired with the low cost has made this company into a giant that cannot be taken down. Regular consumers, farmers, surveyors, rescue teams, and even the military all make use of DJI drones.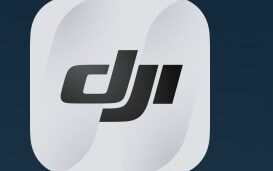 The military also uses them for observation, reconnaissance, surveillance, and targeted attacks. Since the 9/11 terrorist attacks, the United States has expanded its utilization of drones. They are, for the most part, utilized for surveillance in regions and territories where troops can't securely go. 
We all know people who have tape over their laptop cameras. I actually do myself as well. If a device is hacked it is possible to get into the camera feed. There has been much conspiracy that DJI is able to spy on us via their drones. In recent events, the Trump administration has launched a bill to ban the use of non-US, drones. Due to this, we're here to discuss 2 American made DJI drone alternatives that you can buy today. Two of the best American made drone companies are Impossible Aerospace and Terraview.
Why Is a US-Based Drone Company Important?
Drone Responders, an association concentrating on drones for public safety, presented 224 respondents with a scenario. It was later called The Fall 2019 Public Safety UAS Survey. 
This survey was conducted by offering those who partook four drones having about indistinguishable quality, capacities, and value points. 
One was from a Chinese-headquartered organization, one from a French-headquartered organization, one from a German-headquartered organization, and, finally, from a US-headquartered organization. 
The results found that an astounding 88% (196 of the 224 respondents) said they'd buy the automaton from the US-headquartered organization. 
According to TechCrunch, the Trump administration is preparing an executive order to ban federal departments and agencies from buying or using foreign-made drones due to the unknown risk to national security.  
The US Department of the Interior (DOI) believes that foreign-made drones may pose a potential threat. 
So let's answer this question in simpler terms: Why is it important for us to buy US-based drones instead of foreign-made drones? 
Prevents the possibility of sensitive data being collected and transferred to adversarial nation-states
Protects the country's national security
Avoids any future cyberwar
Promotes domestic drone companies
Legislation, Bills & Orders against Chinese Drones (UAVs)
The pending US Senate bill, S.2502, also known as the American Security Drone Act of 2019, once passed, will completely ban federal departments and agencies from purchasing drones or unmanned aircraft systems manufactured in countries other than the US.
It was introduced mid-September 2019 and currently had meetings regarding it as recently as March 2020. The last status update from March reads "Committee on Homeland Security and Governmental Affairs. Ordered to be reported with an amendment in the nature of a substitute favorably".
Even Trump was reported to have been pulling together the plan for an executive order banning the use of foreign made drones in the name of national security for any federal departments and/or agencies.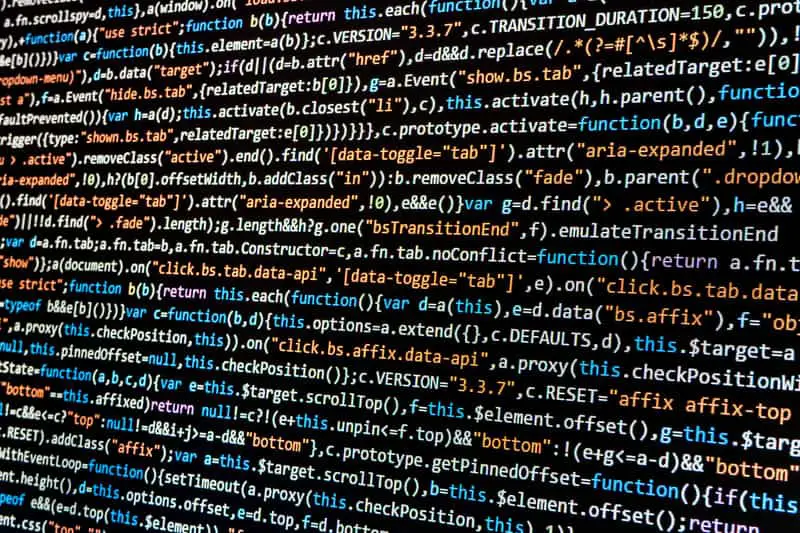 DJI Security Claims
More, Recently DJI was discovered to have a security issue with its app DJI GO 4. It seems the android version had the capacity to automatically updates itself and save data off the user's phone.
Synacktiv is a cybersecurity firm with about 100 employees based out of France. GRIMM is another cybersecurity firm based here out of the USA. Both of these firms have confirmed some of these security flaws in the android version of the DJI GO app. No issues were found with the ios app for iPhone/iPad.
DJI responded to Synacktiv explaining that everything they found was not true. See the responses here. Regardless they still had an update for the app out shortly after.
DJI is the only drone manufacturer to have started and maintained a Bug Bounty Program. This program rewards those who find flaws or security vulnerabilities. That is they basically pay people to try and hack them.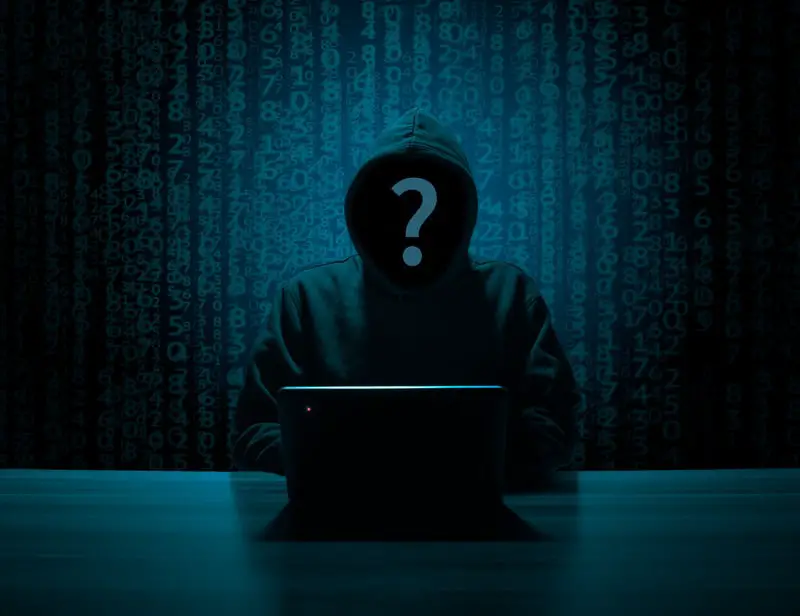 DJI also remains the only drone manufacturer to have created a Bug Bounty Program to actively solicit responsible disclosure of security vulnerabilities and pays rewards to the researchers who find them.
"Every Chinese technology company is required by Chinese law to provide information they obtain, or information stored on their networks, to Chinese authorities if requested to do so. All Americans should be concerned that their images, biometrics, locational and other data stored on Chinese apps must be turned over to China's state security apparatus."

William R. Evanina – NY Times
DJI Alternatives Made by the United States
There's a surprisingly large market for US-made drones in the country. What we'll be discussing today is Impossible Aerospace and Terraview, both of which are official products used by the US government. 
Impossible Aerospace 
The Impossible Aerospace, in a nutshell, manufactures superior battery-electric aircraft products based in Santa Clara, California.
Established in 2016 by previous Tesla engineer Spencer Gore, the organization divulged its US-1 airplane in 2018 and is known for its long alliance with the United States government. The organization is upheld by Bessemer Eclipse Venture, Venture Partners, and Airbus Ventures.
Drones
There are 2 types of Impossible aerospace drones, the Air Support and the US-1.
The US-1 is a long term execution airplane drone that has a stable long span flight. This drone will fly for more than 70 minutes with a multi-sensor camera framework and will lift up to 6.2 lbs of weight. 
The Air Support drone, on the other hand, is a turn-key aerospace device that permits urban communities to react to crises multiple times quicker than they ever have. 
Previously, the framework used a small unmanned aircraft on the head of city structures when 911 calls were received. Now it's controlled from a protected war room in the city and is promptly propelled, and traveled to the scene of the occurrence.
News
Impossible Aerospace reported that its US-1 "flying battery" quadcopter turned is the first of its sort to pass the northern Nevada desert without energizing in repeated 72-minute trips on August 6, 2019. 
On March 3, 2020, the Impossible Aerospace declared an item called Air Support that'll change the manner in which 911 reacts to crises. 
Impossible Air Support, the organization stated, is a turn-key program that lets urban areas dispatch drones legitimately to the location of their 911 calls to improve crisis reaction times. 
According to Spender Gore, this drone is estimated to save 10,000 lives per year with an average response time today of ten minutes. The right drone, however, is possible to respond in one minute. 
Drone Specs 
| | | |
| --- | --- | --- |
| Specifications | Impossible Aerospace US-1 | Air Support |
| Category | Professional | Professional |
| Dimensions  | 660 mm x 660 mm (26" x 26"). | 660 mm x 660 mm (26" x 26"). |
| Type | Multirotors | Multirotors |
| Weight  | 16 pounds | 16 pounds |
| Max. Flight Time | 78 mins | 73 mins  |
Reviews 
Several clients who have purchased this drone have said, "this Drone flys extremely stable even on windy days also, and can fly an astounding two hours on a single charge. When the battery is drained, the drone can likewise recharge to 75% in around 45 minutes of charging."
Pretty outstanding, to say the least. The only con that i can see where DJI beats them, is Price. This is a more expensive product that is high quality and made locally.
TerraView RangePro
TerraView specializes in fully customized UAV solutions that have an unparalleled combination of runtime, durability, and versatility.
This company, with the shared vision Hollywood art director Derek Hughes and Paul Ausley, is directly competing with the world's largest drone manufacturer DJI, a Chinese drone company., 
To quote Bruce Myers, TerraView president, TerraView's goal is to become the number one or two US drone OEM in the world. 
With their high value and quality enterprise UAV, TerraView's drone offers a larger payload capacity and flight time compared to DJI's M200. More flight time equals less time swapping and charging batteries per mission, which makes TerraView a convenient time and money saver.
Drones 
Terraview, as of the time of writing, has launched only one product: the Terraview Range Pro X8.
The RangePro X8 is a DJI US-based alternative that's qualified to sell to US organizations at a very competitive price. The Terraview RangePro XP8 was intentionally built for US government clients. 
News
The TerraView RangePro X8 was unveiled in Valencia, California on Oct. 21, 2019, and tested to fly for over 70 minutes in real-world conditions. It's designed for government enterprise data capture and for industrial first response.
"The RangePro X8 is a game-changer that employs military-grade technology to make drone missions more efficient and effective. This product will instantly elevate business' capabilities, perspective, and competitive advantage." Myers had said to PRNewswire.
With the RangePro's numerous features and unique capabilities, we're sure that this drone will be a game-changer in the United States. Despite it being designed for the US government, it can certainly be used in other fields such as energy, agriculture, construction, mining, and entertainment. 
Drone Specs 
| | |
| --- | --- |
| Specifications | TerraView RangePro |
| Category | Professional |
| Dimensions | 780mm diagonal wheelbase (w/out propellers) x 310 mm (h) |
| Type | Multirotors |
| Weight  | 10 pounds |
| Max. Flight Time | 75 mins |
Reviews 
Reviewers of the model have said that "the drone is well balanced and performs well even in high winds. Its obstacle avoiding system is perfectly functional."  
The TerraView RangePro is a great drone over-all.
How Do These Guys Stack Up vs. DJI?
Disregarding the Senate bill S.2502 of 2019, there's just simply no comparing Terraview and Impossible Aerospace to DJI. 
DJI's flight time for three of their most popular drone models, Mavic 2 Zoo, the Mavic 2 Pro, and the Phantom 4 Pro come at 31 minutes maximum. 
Granted, DJI's drones come at a starting point of $300 while Terraview starts from $2000, but for the additional benefits that you receive for both Terraview and Aerospace, the price is more than worth it. 
Remember, these US-based drones are often used for high movie productions, surveillance, and utilized by hospitals, fire departments, and the US government to assist those in dire need of help. These drones aren't 'just' drones; they're lifesavers. 
Conclusion  
Both Impossible Aerospace and Terraview are great companies that produce high-quality products. Purchasing one of these drones is an investment for sure, but it's definitely one that's worthwhile and will be with you on for years and years. Also, these companies are in America, made in America, and for Americans.