Watching a live drone light show is one of the mind-blowing modern experiences. Those organized, colorful drones are very engaging with the unlimited possible shapes they can create.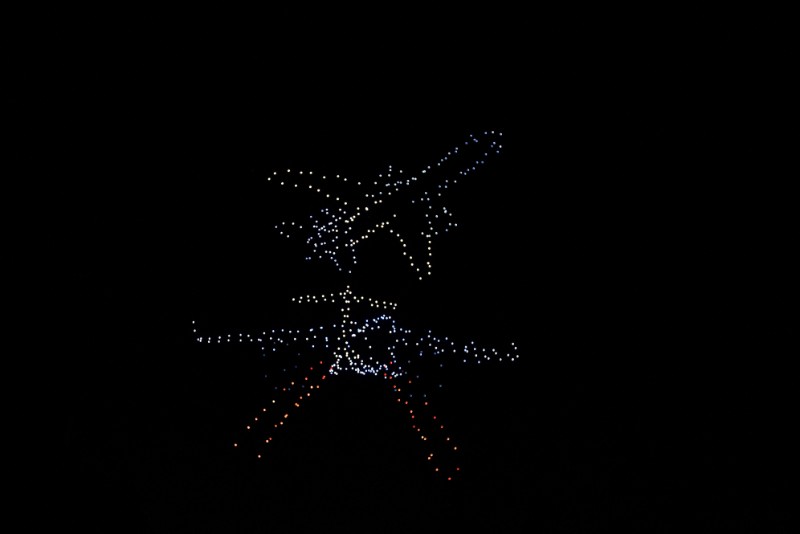 Although a great drone light show can be over in a few minutes, the process behind these minutes is long and complicated. There are many steps and phases to make a professional drone show come true.
The cost of a Drone Light Show varies but can range from $12,000 to over $100,000. It largely depends on the company, the number of drones, and the setting of the show.
What Is a Drone Light Show?
A drone light show or a drone display uses multiple drones to fly in a specific coordinated way. 
The drones are equipped with LEDs of various colors to form a certain choreography of moving, still, or 3D shapes. They're controlled using computer animation software.
Drone light shows can be performed indoors and outdoors, with each location posing its challenges. However, they're more known for being performed outdoors and at night. Drone displays can also be performed during the daytime with the addition of smoke generators. Still, whenever outdoors, they're displayed when there's no strong winds or rain.
Drone displays mainly focus on the drones' movement, timing, and lights. Yet, there could be synchronized music added, fireworks, or other additional light effects.
These drone light shows can be displayed for entertainment to make a special show in events, concerts, and opening ceremonies. Some of the famous drone light shows are those of the 4th of July celebration and the Winter Olympics opening in 2018, plus those of famous concerts such as Metallica's and Drake's. Check out the Air Force Academy Drone Light Show below which contained 500 drones.
Drone displays can also be used for advertisement and in launching events of new products, where they can make logo shapes and written messages.
Different Companies for Drone Light Shows
There isn't a huge number of companies worldwide that can manage a professional drone light show. The business is relatively new, though rapidly spreading. For instance, the Guinness World Record title started with 100 drones up to 2,018 drones in a few years.
Different companies perform their drone displays in different ways. There are some drone management software programs available for any industry to use, such as the UgCs DDC. Yet, a company can use its own software and build the drones itself. Such differences can add to the competition, and the diversity in the drone shows industry.
Intel
Intel is one of the pioneers in the drones display industry, especially in the US. It has broken the Guinness World Record more than once. The last was in 2018 by flying 2,018 drones in celebration of the company's 50 anniversary.
The company is also known for its Shooting Star drones program that was launched in 2015. It has performed in many events and countries. Some of the most famous shows are Shoot for the Moon, Dark Arts at Hogwarts Castle, and PyeongChang Olympics.
Ehang
Ehang is one of the drones shows' leading companies in China. It's famous for its Meteor Sky drone light show during the Chinese Lantern Festival in 2017. A thousand drones were used during this display showing colorful shapes and images from the Chinese culture.
Drone Light Show Company
The Drone Light Show Company doesn't leave any guessing with its name and is another US company that started creating drone displays in 2014. It's also one of the companies that have the Federal Aviation Administration's (FAA) approval; having this approval means having the certification of airspace for a drone swarm. The company has held many shows for events and festivals globally.
Dronisos
Dronisos is a French company with a US branch in Orlando. It offers permanent shows such as themed parks' displays as well as occasional shows for one-time events.
Verity Studios
A company based in Switzerland with a focus on indoor drone displays. Verity drones have toured with famous musicians such as Metallica, Celine Dion, and Drake. The company has also created the drones display for many international events such as the New Year's Gala 2019.
Firefly 
Firefly is a drone show company in Detroit, Michigan. Its services are available in the US as well as in other countries. The company is FAA approved and its shows have taken place in various events such as the Vartech Conference and the 24th World Scout Jamboree.
Verge Aero
Verge Aero is a company that started out as a hub robotics activity at the University of Pennsylvania. The company focuses mainly on building their drones and control software to offer a different experience for its clients. They're also one of the FAA-approved companies in the US.
How Much Does a Drone Light Show Cost?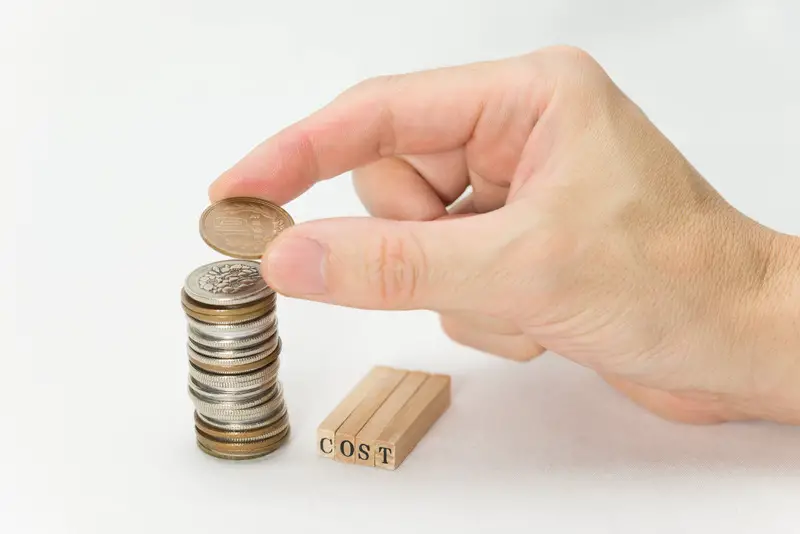 Creating a drone light show is an overall expensive process, as it takes lots of effort and time. This process starts with getting the drones and all the other equipment needed ready, then goes through the complicated details of the animation software. 
It also includes the shipment of all the materials and the crew's costs and accommodations. However, the companies' final price usually includes all of these aspects.
Factors that Affect the Cost
Though a drone display is generally expensive, the cost of a drone light show is variable. There isn't a standard price because the price depends on a handful of factors such as:
The number and type of drones needed for your show.
The type of events and so what shapes or written messages you need.
How long your show is.
Whether your show is during the daytime or at night.
Whether your show is indoors or outdoors (outdoors being the more expensive).
Any additional features such as smoke generators and light effects.
Whether you are getting a company's pre-made show or a customized show.
Some of the Companies' Pricings
A highly professional company like Intel offers a 200-drone show for a price that starts from 99 thousand dollars. While Drone Light Show Company's price starts from 18 thousand for a 100-drone show, up to 50 thousand for the 500-drone display.
For instance, Dronisos' indoor shows start from 10 thousand Euros, while outdoor ones start from 75 thousand Euros. Though the numbers vary widely, they offer a range that is affected by the professionalism and equipment of each company. 
You can always email different companies for quotes. This helps you get a more specified price after sending the details concerning your event and the number of drones needed.
Final Thoughts 
Drone light shows have more than one way to get done professionally. There are a lot of aspects that play a role in your show, including the location, the time of the day, and the outcome you need.
Widely known companies such as Intel, Ehang, and Drone Light Show Company can offer different special displays. Though the whole process can be considered expensive, the experience and the outcome are worth it. 
Considering putting a drone display in your event can make it a mindblowing and engaging experience that no one is likely to forget. As drones have started to spread as a healthy alternative to fireworks, they're taking entertainment shows and advertisements to a different level.