You're having a great time with buddies on the back patio, when you reach into the cooler and feel nothing but air. No more beer? How did they go so quick?! Only need just one more. Unable to drive and starting to feel desperate, the best solution is drone delivery. Here in the US, a drone could potentially deliver a beer. The pilot and business would have to obtain a 44807 Exemption and a Part 135 (Single Pilot Air Carrier Certificate).
I say potentially as there are a lot of hoops a company would have to jump through in order to do this here in the US legally. For awhile legislation and rules regarding drones were not clearly defined. FAA didn't start releasing regulations until late 2015.
Beer Delivery Grounded by FAA in 2014
Before the rules came into effect there was a local brewery in Minnesota, Lakemaid, that was already pushing what drone technology was capable of. They took a couple of beers out of a 12-pack (make it a bit lighter) and the drone would fly the beers out over the frozen lake to the thirsty fishermen hunkered in their huts and trailers on the lake.
Of course, once the FAA caught wind of what they were doing they told them to stop. However, it did create quite a buzz and take a look at the following video interviewing the CEO of the brewery.
In the interview he mentioned that he will be doing drone delivery in the future. I've looked through their website (lakemaidbeer.com) to see if I could find any updates and was unable to. However, I did shoot them an email and I'll update my article here if they reply!
UPS Drone Delivery 2019
Near the end of 2019 (October) UPS received approval from the FAA in the form of a Part 135 Standard Certification. It is the first company to receive the full Part 135 Standard Certification.
There are numerous hoops and paperwork for this certification. UPS started a branch called Flight Forward and mentioned they were looking for this certification in July. After four months they got it.
The Part 135 will allow them to fly an unlimited amount of drones. It will allow them to fly beyond visual line of sight (BVLOS) and carry packages that weigh more than 55 lbs! It will also allow them to fly during the night! What doesn't it allow!? …. not much.
Their current focus has been delivery medical supplies back and forth. They have been testing this for over a year now at Wakemed campus in Raleigh N.C. They have done over 1000 flights and carried blood samples and tissues to different buildings on campus.
Recently, they have teamed up with German startup company, Wingcopter which boasts a new Electric Vertical Takeoff and Landing drone (eVTOL). The drone has some impressive data such as a range of 75 miles and tops speeds up to 150 MPH. It is a slick transition from multi-copter flight to forward flight. Check out the video below to see.
The Wingcopter has a great design and has also been used in other parts of the world to deliver vaccines as well. From the necessity of 3rd world deliveries to the gluttony of 1st world desire, drone delivery is a solution. So maybe if we all get together and go to UPS requesting beer delivery they can make it happen.
Flytrex and AHA Drone Delivery in Iceland
Outside of the USA there have been advancements in drone delivery that were not affected by the stricter regulations of the FAA. Particularly a mutually benficial relationship between Flytrex and AHA. They started proving their concept in the town of Reykjavik, Iceland.
Reykjavik is a cool town. The center of the town is built up at the top of the hill and the city spills down and wraps around the hill before sprawling out over the Icelandic landscape. The town towers over a bay as well and much of the surrounding area has streams draining out into the bay. This makes it much easier to travel via the air than the road. A well-placed hub can easily have great signal all over this beautiful city.
AHA is an Icelandic online grocery store (aha.is) that is very modern and specializes in delivery of food. This of course made them interested in drone delivery and ended up partnering with Flytrex in the summer of 2017.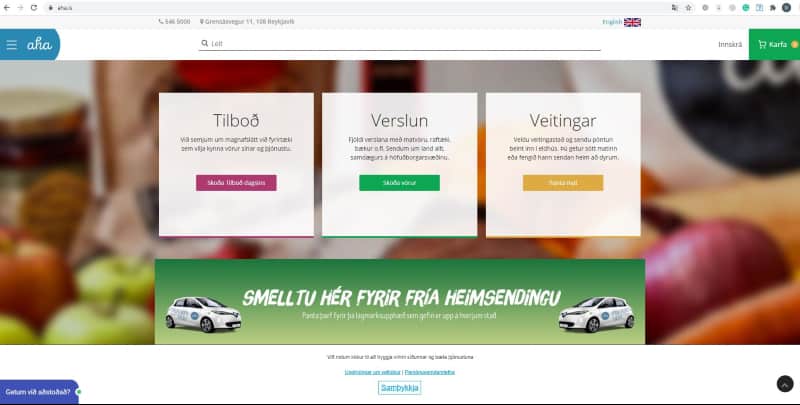 Flytrex specializes in drone delivery. The FAA has allowed them to test in North Carolina however it is in Reykjavik where the Icelandic Transportation Authority (ICETRA) has given the blessing for backyard deliveries. Most drone companies have been given the go-ahead for deliveries that pertain to life-saving services but only in Reyjkavik has the ICETRA allowed a consumer delivery such as this.
When AHA and Flytrex first partnered they had one flight path over the bay which took a 25-minute commute, normally done by car, down to just 4 minutes. 1 year later and they have 13 pre-set flight paths with the ability to detour up to 700m of these paths and make deliveries directly into customer's backyards! And now they are at the cusp of being able to deliver to almost every single resident in Iceland. This blows my mind, hats off to Iceland, AHA, and Flytrex for achieving such a feat! Check out the video below of a delivery made right into a customer's backyard.
Flytrex utilizes mostly DJI Matrice 600s and an innovative drop system that lowers the package from 80 feet up in the air. This allows the delivery to be more secure as well as quiet. The user gets updates via text SMS on their food order when it is in the kitchen, then when it leaves, and finally instructions on receiving.
You can order beer kits on their website but I did not see a 6-pack of Einstok beer available for order. AHA has the ability to deliver alcoholic beverages but determining age restrictions and legal liabilities is more likely the bigger issue. If a drone were to deliver alcohol to a group of teenagers it is not the drone's fault, it's the delivery company.
Who would think such an amazing scenic town would be the first in the world to adopt and execute such a great drone delivery system. Let it be a great example of times to come.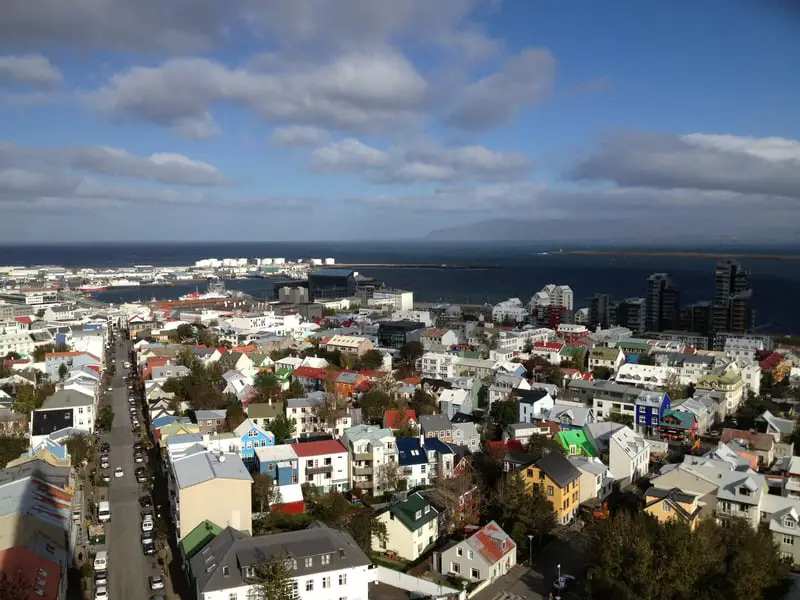 Today's consumer desires almost instantaneous deliveries, almost as fast as they can click a button to order. Expanding our drone delivery service goes a long way towards meeting those sky-high expectations.  We are thrilled to advance our partnership with Flytrex to a new level, leveraging their technology to ensure the best, fastest and safest possible drone delivery service for our customers. Reykjavik is the launch pad for drone advancement, and we're proud to offer our customers this new standard of service.

CEO of AHA, Maron Kristófersson
For as explained by the AHA CEO below, consumers are starting to demand things instantly. Amazon has excelled due to their prime 2-day shipping. It is only a matter of time before drone delivery hits the rest of the world. Every year technology takes large steps forward and we humans get more demanding with higher expectations.